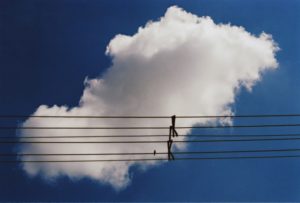 Excessive spending on computers and software cutting into the health of your small business? Cloud computing can help reduce costs and minimize investments in physical infrastructure like file, email, and web servers, storage systems, and shrink wrapped software. High Falls IT Company can help you navigate the Cloud to take full advantage of services like:
Business Phone Systems – Hosted PBX telephone systems can provide small organizations with enterprise level telephone services for a fraction of the cost of traditional business systems. You can save you money while providing increased mobility for you and your employees.
Exchange Email Services – Improve communication and collaboration with enterprise level business e-mail, shared calendars, tasks, contacts, and public folders.
SharePoint Services – Improve collaboration, file sharing and document management with colleagues, partners, and customers.
Google Apps for Business & Nonprofits – Google Apps offer simple, powerful communication and collaboration tools for your small organization. Allow us to do the heavy lifting in configuring and managing these services.
Microsoft Office 365 – Continue to use the office productivity tools you know while being able to take advantage of online collaborative tools like file sharing and web conferencing, as well be productive on the go with mobile access to all of your email, contact info, and calendar appointments.
Microsoft Dynamics CRM – Attract prospects, amplify sales, and delight customers using the Microsoft Dynamics CRM platform without having to install on premise software or servers.
Zimbra – Zimbra is a next generation collaboration service that provides organizations with integrated email, contact management, calendaring, sharing, and document management, plus desktop synchronization.
Web Site Design and Hosting – Let us take care of everything from site planning, development, and management to hosting and maintenance.
Some of the many benefits of Cloud Services include:
Scalability – services are typically scalable from as a few employees to thousands allowing your technology to grow as your business does. No longer to you have to invest in a lot of server and network infrastructure that may go underutilized.
Easy Access – easy access to these services over the Internet means hassle-free collaboration with employees, business partners, and customers, whether they are in the next office over or across the globe.
Affordability – Cloud Services are generally subscription based and billed monthly or annually making them easy to budget for and balance sheet friendly.
Despite these benefits, making the leap to cloud computing can be daunting. There are real risks to consider including:
Privacy – How much data are cloud companies collecting about you and how might that information be used? What are the legal implications of moving data to the cloud?
Availability – How reliable is your connection to the cloud? What if your connection went down or the cloud service providers system fails?
Data ownership and lock-in – What would happen if the cloud provider stops providing service? What if you wanted to take your data to another service provider?
Robustness – How robust is the cloud provider's service? Does it have all of the features you expect and need?